Rapid City heat wave
Welcome to those of you who have been following the story so far. Temperatures here in South Dakota are soaring. Weather predictions are for figures in the high 90s or even 100F with a 20% chance of thunderstorms. Have seen several of these and they come up quick. So far haven't been caught in one. Sorry for the lack of pictures. Having a few technical problems getting pics transferred from camera to computer. Will try harder. Some of the girls at Sturgis have to be seen to be believed! See me back in the UK for a private viewing.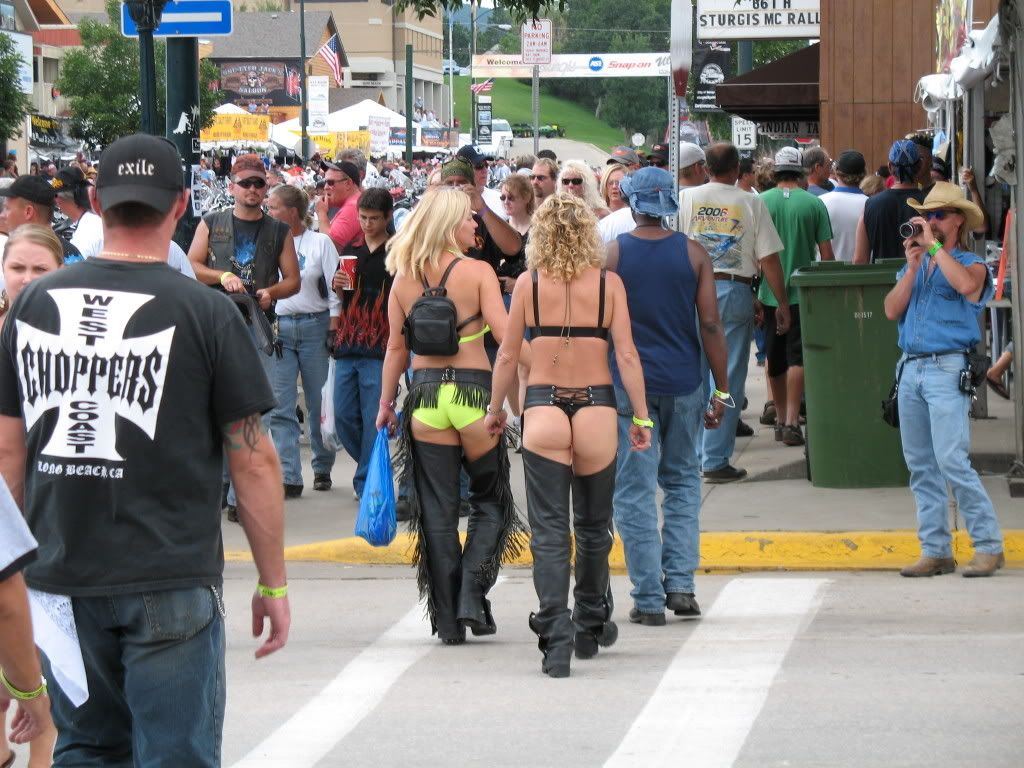 The price of Harley accessories for the bike are so much cheaper over here. You pay the same number in US dollars that you would pay back in the UK in pounds. Naturally I've added one or two bits of chrome while I'm here. Haven't done much sightseeing yet. Too many bikers clogging up all the best roads. Will save that for next week when the rally has finished and everyone has gone home. Off to work on my photo collection!